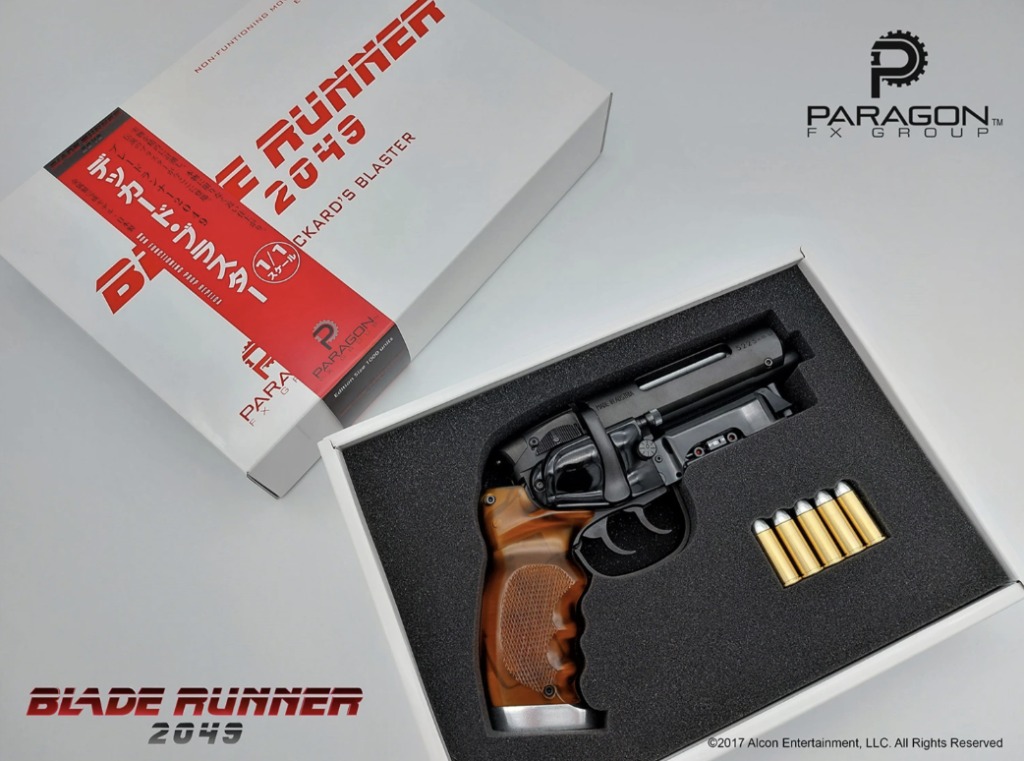 "Replicants are like any other machine – they're either a benefit or a hazard. If they're a benefit, it's not my problem." – Vince
Sideshow and Paragon FX Group present Deckard's Hero (Elite) Blaster Prop Replica.
Rick Deckard, a former Blade Runner for the LAPD went into hiding after completing his last assignment in 2019. Having specialized in the retirement of replicants, Deckard was armed with a futuristic blaster that never left his side.
When located (30 years later) in 2049 he's seen carrying the readily identical piece; truly attesting to both his confidence in its effectiveness and sustained durability over these many years. Paragon FX Group, in association with Alcon Entertainment, LLC proudly presents this licensed, limited-edition replica of Rick Deckard's Blaster.
The Deckard Hero (Elite) has been manufactured from the exact same tooling that was used for the hero props seen in the film, Blade Runner 2049.
Weighing in at over two pounds, every detail of this iconic prop has been captured. From the telltale amber grips to the 5 working LEDs on the forward (also removeable) magazine, it's truly all here.
The all-metal bolt action can be slid back into an open position and the side cylinder can also be opened for display.
This limited-edition run is set at 1000 pieces worldwide and will not be repeated. Don't miss your chance to add this limited prop replica to your Blade Runner 2049 collection today!